Your future starts now.
Leading the way for this bold new concept in senior living is a leadership team of empowered, forward thinkers who are unafraid of asking the what-ifs. Our team, composed of experienced thought leaders and accomplished professionals in senior living, is entirely committed to creating an equitable, sustainable way of life to help you create your life's masterwork.
Leadership
Amy Schectman
President and CEO, 2Life Communities
Amy is that rare leader who uses both sides of her brain to the fullest, combining an analytical approach to problem-solving with a creative spark that leads to breakthrough solutions. Undergirding it all is her deep commitment to social justice—a commitment that has guided Amy through decades of work in the public and nonprofit sectors to advance affordable housing, economic development, and equity. In more than a decade leading 2Life Communities, Amy has worked to create a vibrant strategic plan, created a quasi-endowment to support agency innovation, built and nurtured an effective team at all levels of the organization, and launched an aggressive expansion campaign to fill the gaps in the senior housing affordability marketplace.
A recognized thought leader on aging in community, Amy serves on the Governor's Council to Address Aging in Massachusetts and was president of Citizen's Housing and Planning Association, the statewide umbrella organization for affordable housing professionals. She is a member of the Covid-19 RECAPP | Joint Center for Housing Studies at Harvard University and serves on the boards of Massachusetts Housing Investment Corporation and The Community Builders. She has been invited to The White House four times, and frequently hosts U.S. Congressmen, U.S. Senate staff, and state legislators. In October of 2021, Amy was awarded the Outstanding Impact Award from the Citizens' Housing and Planning Association (CHAPA) for her "unparalleled commitment to ensuring healthy, affordable housing as a foundation for people to thrive at every stage of life."
Early in her career, Amy served as Governor Michael Dukakis' director of capital budget and planning, and planning director at Boston Housing Authority. She was the Town of Brookline's first economic development director and Massachusetts Director of Public Housing/rental assistance. Amy has a B.A. in political science from Johns Hopkins University, and a Master in City Planning from MIT.
Karen Edlund
Chief Financial Officer, 2Life Communities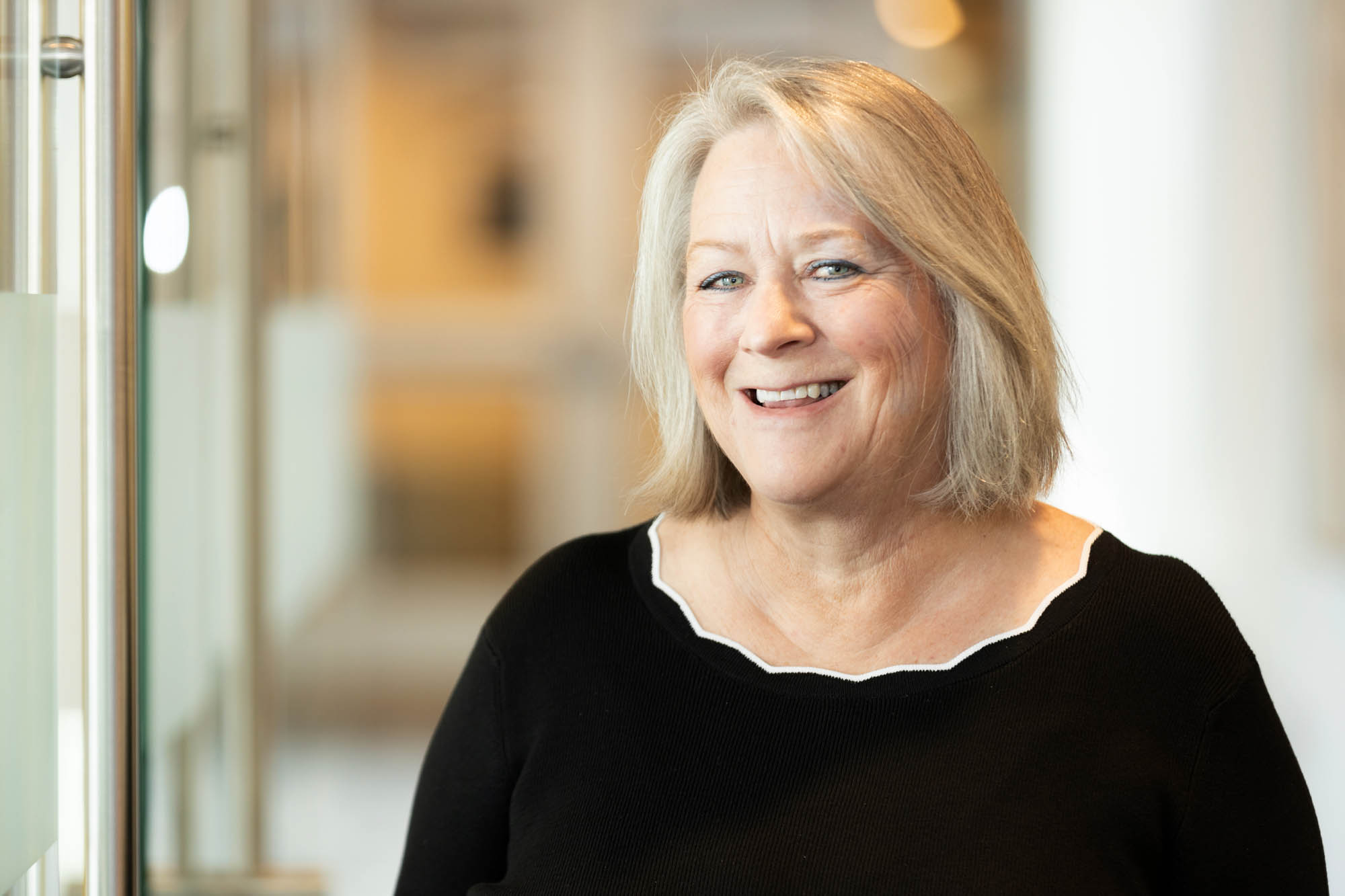 Karen has more than 20 years of experience working at the intersection of finance, affordable housing, and real estate. This expertise is an invaluable resource in her role as chief financial officer for 2Life Communities.
Karen has significant experience in tax credit housing and investment finance. She is a past president of the Boston chapter of Financial Executives International, a board member of the Women's Institute for Housing and Economic Development, and a member of the finance committees for The Dimock Center. In 2017, she was recognized by the Boston Business Journal as the Nonprofit CFO of the Year.
Karen received her master's degree in finance from Boston College and her bachelor's degree from Middlebury College.
Sharon Brooks
Opus Marketing, 2Life Communities
Telling the world about 2Life Communities' unique approach to aging in community is what motivates Sharon every day. As chief marketing officer, she is responsible for implementing our branding, marketing communications, and sales protocols to help drive our continued growth as we expand beyond affordable housing into market-rate communities serving middle-income consumers.
Sharon's career in senior living spans more than 35 years. She founded and grew SB&A and Brooks Adams Research (BAR), a nationally recognized marketing, advertising, sales, and consumer research organization that served more than 500 senior living organizations. The firm brought best-in-class services, thought leadership, and creativity to the aging services field across multiple models of housing, services, and care. In 2016, SB&A and BAR were acquired by GlynnDevins (now Attane), where Sharon served as president, east coast until July 2020.
Sharon is a graduate of The University of Virginia and did her graduate work at the Grady School of Journalism, University of Georgia.
Lizbeth Heyer
Vice President, 2Life Communities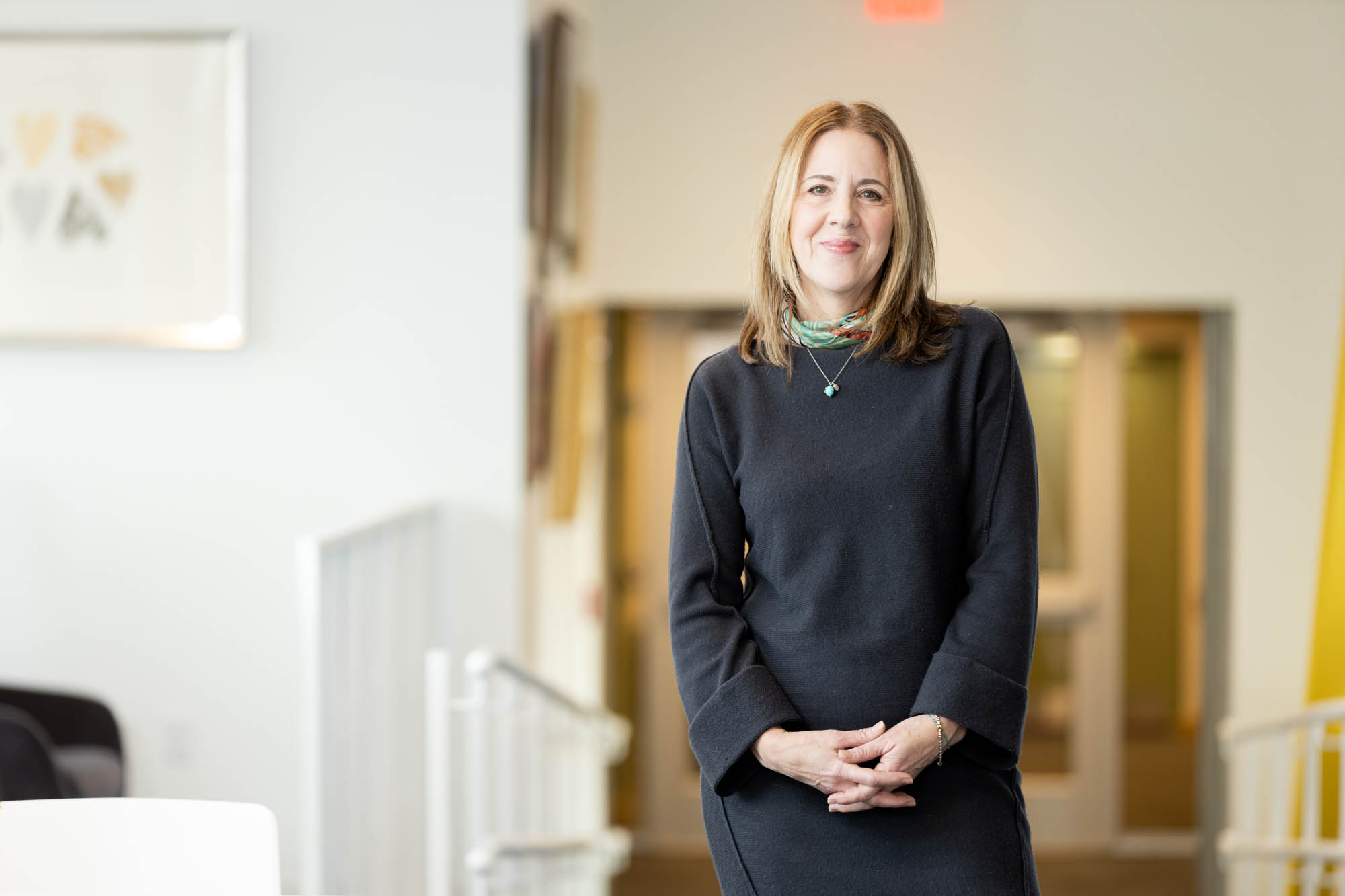 For Lizbeth, ensuring everyone has a safe, affordable home is her life's work. She has more than 35 years of nonprofit and public sector experience in affordable housing development, planning, policy, and advocacy. Since joining us in 2014, Lizbeth has led our growth and innovation initiatives, developing and modernizing more than 1,000 subsidized apartments; launching Opus, our new middle-market product; and integrating healthcare programs and financing with 2Life's housing strategy.
Prior to joining 2Life, Lizbeth served as Associate Director of Public Housing and Rental Assistance for the Massachusetts Department of Housing and Community Development. There, she led initiatives to preserve and reform the state's public housing system, expand the state's rental voucher program, and create the HomeBASE program that provided housing for more than 6,000 homeless families. Earlier in her career, Lizbeth led real estate efforts for the Jamaica Plain Neighborhood Development Corporation and worked as a community organizer leading local, state, and national efforts to preserve expiring-use subsidized housing.
Lizbeth serves as the chair of the Newton Housing Partnership and on the board of the Citizens Housing and Planning Association. She has a master's degree in urban planning from MIT.
Elise Selinger
Real Estate Innovation Manager, 2Life Communities
Helping people age in community is a passion for Elise. For more than a decade, she has devoted herself to expanding affordable housing, including both new construction and renovation. Here at 2Life Communities, Elise focuses on our subsidized housing projects as well as our Opus middle market senior housing developments. For Opus, she manages strategic program development and implementation in the areas of care, dining, technology, and branding.
Elise is focused on the needs of aging adults, having worked as a research assistant in the MIT AgeLab and currently as a member of Boston Bridge, an organization for emerging leaders in the field of aging. Before bringing her talents to Boston, Elise worked at the Urban Homesteading Assistance Board (UHAB) in New York City where she provided technical assistance and secured major capital improvement loans for limited equity housing cooperatives. Elise was named a 2021 Future Leader by Senior Housing News. She has a master's degree in city planning from MIT and a bachelor's degree from Bowdoin College.
Denise McQuaide
Strategic Advisor for Healthcare and Operations
Denise has more than 35 years of experience in health care, senior living operations and community health services. She is known for driving change that benefits residents, focusing on entrepreneurial endeavors that combine care and housing while promoting wellness. Her experience brings 2Life an added dimension in care navigation, health and wellness programming and clinical expertise negotiating with preferred healthcare partners.
Before working with 2Life, Denise was President and COO for Wellness Management at Benchmark Senior Living. Prior to Benchmark, Denise held two positions at Mt Auburn Hospital in Cambridge: Vice President of Post-Acute Care and CEO of Care Group Parmenter Home Care and Hospice. She has also served as Chief Operating Officer of Hebrew Senior Life where she led the effort to create a systems approach to operations of affordable housing, long term care and medical and nursing services while overseeing operations in the development of a large Continuing Care Retirement Community.
Denise earned both a Bachelor of Science and Master of Science in nursing from the University of Massachusetts Lowell, where she sits on the Advisory Board. She been a key contributor to various industry organizations and work groups.
Rose White
Housing Finance Specialist, 2Life Communities
Creating innovative solutions at the intersection of housing and financing is Rose's forté. She brings to the task more than 20 years of experience in the field of affordable housing finance and development, with particular expertise in supportive housing. Rose supports our pipeline development efforts and has created a new financing model, without public subsidy, to provide aging in community for moderate-income adults 62 and above. She recently completed a $32 million, 9% low-income housing tax credit project for 2Life.
Prior to joining 2Life, Rose led development efforts at the Women's Institute for Housing and Economic Development, including a high-profile project with the New England Center and Home for Veterans. Previously, she worked at Preservation of Affordable Housing and for the City of Cambridge. Outside of work, Rose serves on the Somerville Community Preservation Committee and previously served on the board of directors for the Somerville Community Corporation.
David McKenna
Sales Counselor
Dave brings his experience from a career in software solution sales to help middle-income older adults make the choice of joyous community living. He began his journey at 2Life in 2020 by helping to keep Brighton residents safe during the pandemic. Dave enjoys staying active playing sports, running, hiking, and going for long walks with his wife Molly. He loves food and will give any kind of restaurant a try at least once. Dave has a BS in Resource Economics from the Isenberg School of Management at the University of Massachusetts, Amherst.
Nancy S. Friedlander
Sales Counselor
Nancy brings an eclectic array of experiences to Opus including working in the garment industry in Manhattan, real estate in Palm Beach and raising 2 daughters. She likes hiking, cooking, thrifting, pickleball and Canasta and is a true animal lover with 4 dogs and a granddog. She also is a Hospice Volunteer. Nancy has a BA from Simmons College.
Lauren Hathaway
Opus Marketing Coordinator
After graduating from Ithaca College with a degree in Integrated Marketing Communications, Lauren knew that she wanted to work in an industry that offers true value to peoples' lives. After trying out a couple different places, she discovered that senior living was the place for her! She has now worked in senior living in a variety of roles for over 10 years and is glad to have joined the Opus Newton project with 2Life. I Lauren enjoys pet sitting as a side business and going with friends to brunch, breweries, and to the beach.
Suzanne Schuller
Sales Counselor
Suzi has more than 30 years of leadership experience in the non-profit and Jewish sectors. Most recently she worked as the Development Manager at One Can Help Inc. In addition, she served as the Executive Director at Yad Chessed, and worked at so many other important and impactful organizations throughout Boston. When Suzi's not at Opus you will find her exercising, reading, hiking and traveling. She earned her AB, Secondary Teaching Certification, and MSW from the University of Michigan.
Eric Waterman
Sales Counselor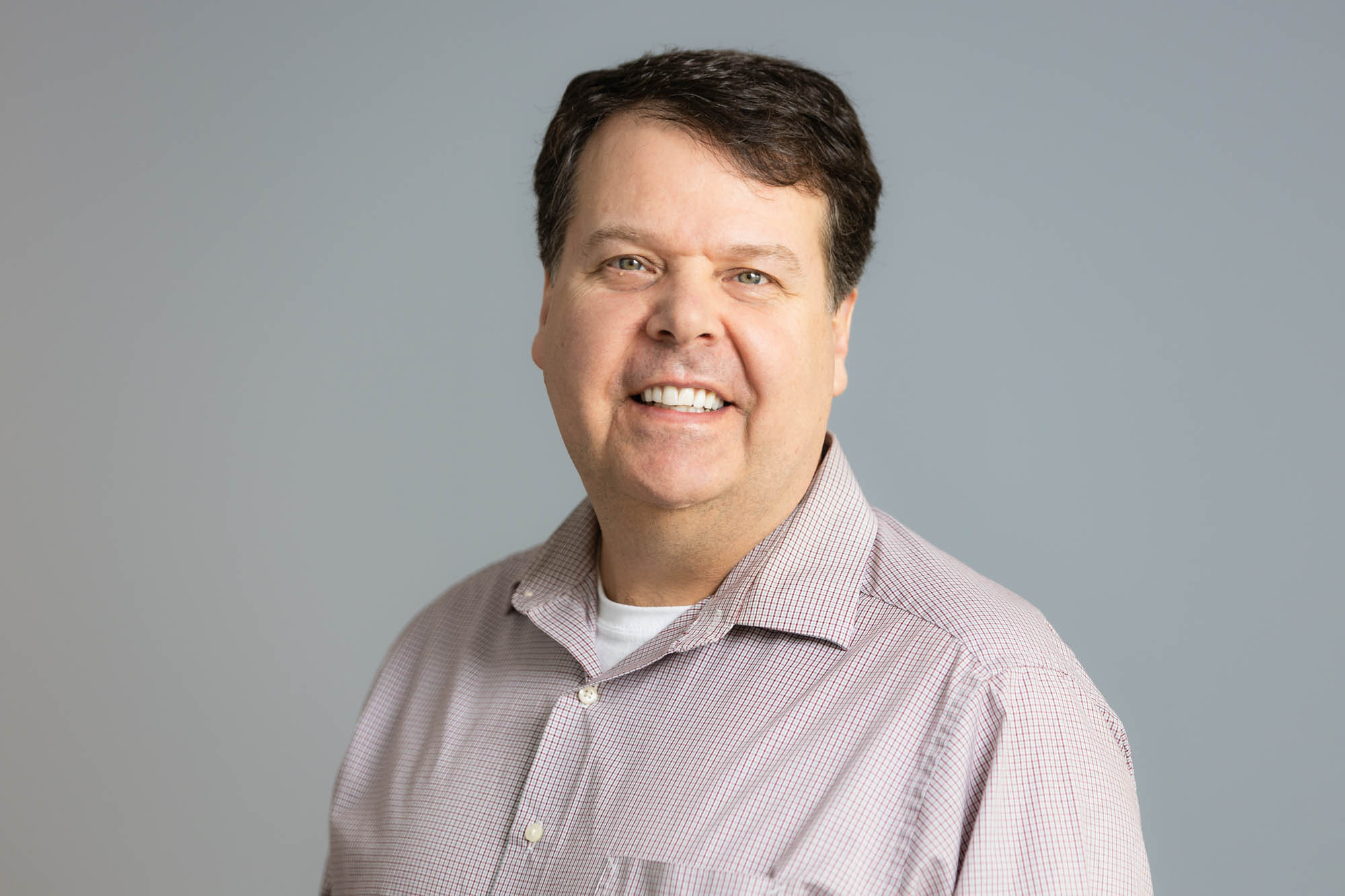 Eric is enjoying the change from corporate sales to Opus sales counselor at 2Life. His interests include professional sports, playing music, hiking, running, mountain biking, and spending time with dear friends and family. And Eric has two teenagers who keep him on his toes along with my 2 extremely spoiled cats. Eric has a BS in Sociology from University of Massachusetts, Amherst.
Project Partners
Helping us bring Opus Newton to life is a tapestry of industry-leading Project Partners. These construction, design, architecture and environmental firms are guiding our path to building an innovative new community. With their insights and expertise, Opus Newton aims to become a new standard in sustainability where a healthy environment inspires healthy living.
Perkins Eastman is a global architecture and design firm dedicated to creating communities, buildings, and environments that enable people to live happier, healthier, cleaner lives. The firm's focus on staying mindful of environmental, technological, economic and social shifts perfectly align with Opus' emphasis on equity in senior living. Opus Newton is fortunate to have the firm's expertise in both senior living construction and state-of-the-art energy-efficiency building and manufacturing technologies.
Stantec Landscape and Civil Engineers
Sharing our dedication to clean, sustainable living, Stantec is helping us create beautifully designed spaces across our campus that both elevate our natural environment and make our community more ecologically friendly. Stantec is globally recognized as one of the leaders in large-scale, environmentally responsive architecture and landscaping designs.
New Ecology, Inc.'s mission is centered on driving sustainable development at the community level. This nonprofit design consulting firm seeks to address global environmental and equity issues by making the built environment more efficient, healthy, durable, and resilient. Opus Newton is proud to partner with a national leader in sustainable design to ensure a healthy living environment for all who live and work here.
Specializing in multifamily and senior living construction, Dellbrook | JKS is one of the largest and most reliable construction companies in the Northeast. With a commitment to family values and making meaningful contributions to the communities they serve, this Quincy-based company has quickly grown to become the second-largest charitable contributor among engineering and construction firms. The Dellbrook | JKS team is hard at work partnering with our own team to build sustainable, efficient living at Opus Newton.