From here, anything is possible.
What would you do if you had the freedom and a supportive community of friends and neighbors to fully step into your goals? What hobbies would you pursue? What type of relationships would you have? Where would you go?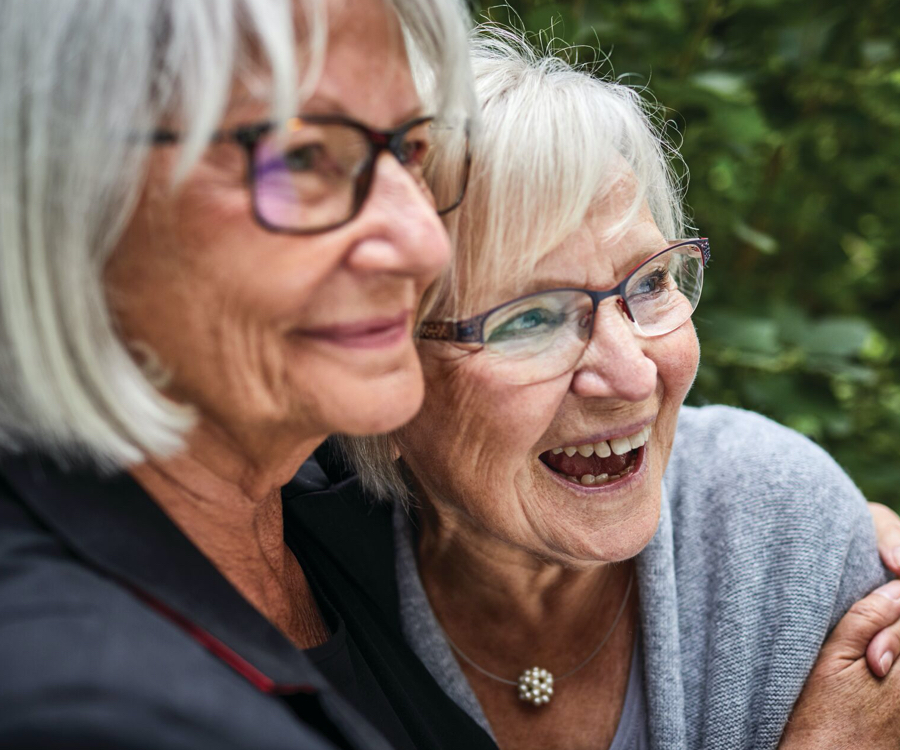 "Aging is an extraordinary process where you become the person you always should have been."
— David Bowie
At Opus Newton, our independent living philosophy isn't about giving you more on-site services and amenities you may never use. Instead, we want to help you get more. More out of life. More out of yourself. More of what matters.
Opus Newton will be joined to Coleman House by a two-story connector featuring community space for a café, art studio, classroom and meeting rooms. Outside, our independent living community will be surrounded by beautiful woodlands which you can enjoy from the many patios and gardens. Walking trails will connect you to campus amenities, Newton Community Farm and Nahanton Park. And our location will also put you close to all the entertainment options and activities of nearby Newton and Needham.
And Like all 2Life Communities, Opus Communities are welcoming and inclusive with a profound respect for each individual. Celebrating all faiths, races, ethnicities and sexual orientations is a rich part of our culture.
To learn more about our independent living philosophy, use the contact form on this page.